In All Your Getting, Get Understanding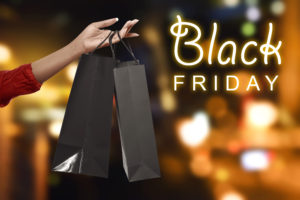 Today is Black Friday, the infamous after-Thanksgiving shopping day guaranteed to save Americans money.
I just read an article that said online shopping for today alone surpassed $3 billion. That doesn't even include offline purchases or Thanksgiving day sales (which saw over $1 billion in online sales).
I don't generally engage in Black Friday shopping. I'm not judging anyone who does, but TVs, computers, and clothing are just not high on my priority list. Although I did order a new iPhone yesterday. I lost my Samsung 5 earlier this year and resorted to an older phone instead of buying a new phone. It was a Samsung 2 with a cracked screen. Yes, I've had a phone 5 models older than what's currently out with a cracked phone for six months!
What I do invest in is understanding – understanding of myself, understanding of my goals, and understanding of how to get to where I most want to be.
Buying the newest gadget or saving money on that big ticket item feels good for a MOMENT. Getting to know yourself and your dreams feels good for a LIFETIME.
In all your getting, get understanding.
Don't invest more in your physical environment that you do in your internal and spiritual environment. Don't stack your home with every electronic known to man and leave your heart and soul depleted.
Don't transform your house and neglect to transform your life and your relationships and your wealth.
Don't pimp your ride and skimp on your dreams.
Don't fill your shopping cart and then not fulfill your purpose.
In all your getting, get understanding. Get wisdom. Get life.
Have you invested more in things than you have invested in yourself?
Now's the time to "get" something different. Now's the time to invest in you. If you keep doing what you've always done and keep investing in the things you've always invested in you will stay where you've always been. To help you get started creating a life you love I'm offering my top products at a 50% discount. Transform Your Year, Transform Your Relationship, and Transform Your Wealth: Real Estate Investing 101 are all on sale for a whooping 50% off for a limited time only.
Visit www.fromcaterpillarstobutterflies.com/shop to invest in something that will make a difference in the life you live and not just the things you have.