A Caterpillar to a Butterfly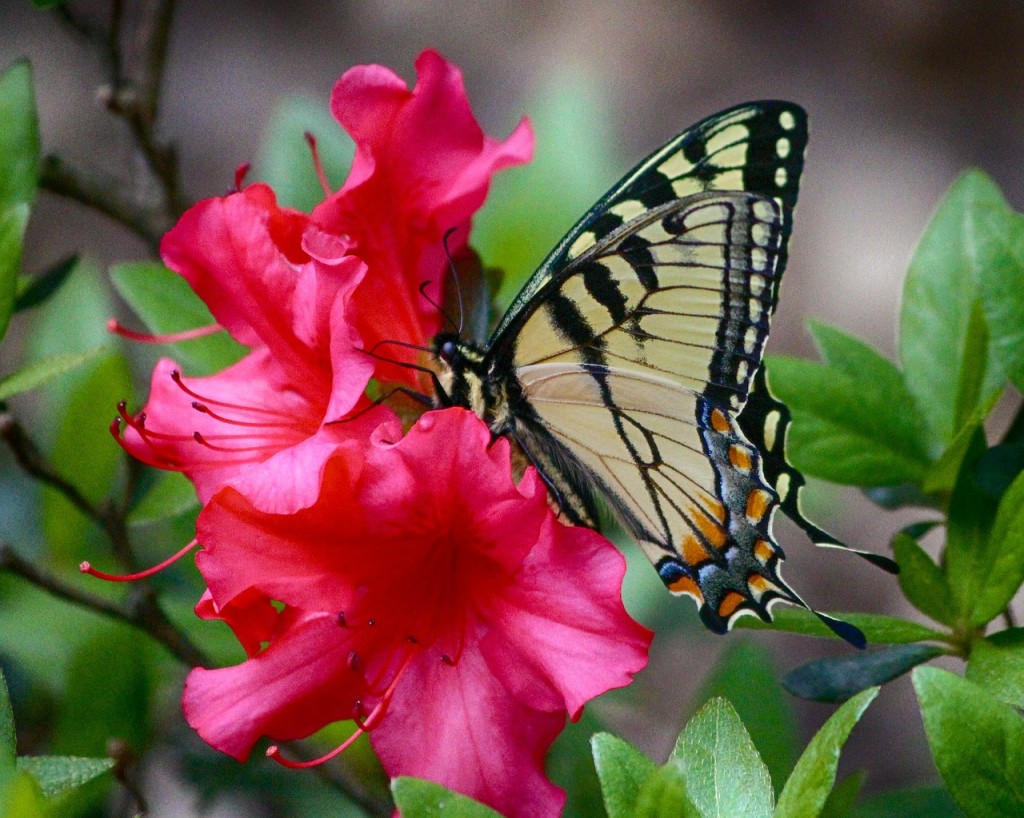 Just when the caterpillar thought its world was over, it became a butterfly.
That is one of my all time favorite quotes. I'm a bit obsessed with caterpillars and butterflies. I think it is miraculous and amazing that a creepy, crawling, not so cute creature can transform into a beautiful, adorned butterfly. Butterflies are such a staple in our culture. They are a popular tattoo choice for women and they are all over our apparel and accessories. I'm not the only one obsessed with butterflies.
I want to walk you through the process in which a caterpillar transforms into a butterfly and what that teaches us as people.
Grow.
A caterpillars main purpose is to eat and eat and eat. This enables it to grow and grow and grow. A caterpillar will shed its skin five times in two weeks because of its rapid growth. If the caterpillar doesn't eat enough during this stage it will not survive the cocoon.
Transform.
Once a caterpillar has eaten all that it is going to eat it searches out a secure place to build a cocoon. This is generally on the under side of a branch. The caterpillar will fixate itself upside down in the shape of a J and start to cover itself in a cocoon. Once complete the transformation begins. Some parts of the caterpillar will liquefy. Other parts will move into different positions.
Fly.
The cocoon phase lasts about 2-3 weeks at which time a beautiful butterfly will emerge. Once the butterfly takes flight its main purpose is to find a mate and start the process all over again.
What does this teach us?
It teaches us that there is purpose in every stage of our life. If the caterpillar does not fulfill it's purpose of eating there would be no butterfly. If there was no cocoon there would still be no butterfly. If the butterfly didn't go out searching for a mate, again there would be no butterfly. There is purpose in every step of the journey. We tend to despise our "caterpillar" stage and want to jump right to flying. There's nothing wrong with the stage you are in. There's nothing wrong with being a caterpillar. It's purposeful.
The second thing that this life cycle teaches us is that if we want to create something new in our lives or in ourselves we have to change. We must be willing to shed some things – beliefs, habits, thoughts. We must be willing to transform our bodies, our surroundings, and our routines. We may even need to isolate ourselves for a season.
Lastly, it teaches us that growth and transformation our natural parts of life. We tend to shy away from things that would stretch us or challenge us. If it intimidates us or scares us we want to avoid it at all costs. Growth doesn't have to be the scary. unfortunate thing. Growth is beautiful. We should embrace it and seek out opportunities that will grow us. I believe the purpose of life is to grow.
I hope the next time you're thinking where you are is where you'll forever be that you remember the life of the caterpillar and how it transforms into a beautiful butterfly. I hope that you recall that there is purpose in every stage of life and are willing to always grow.
Butterflies can't see their wings. They can't see how truly beautiful they are, but everyone else can. People are like that as well. – Unknown