83 Strong, Independent Woman Quotes to Inspire the Strong, Independent Woman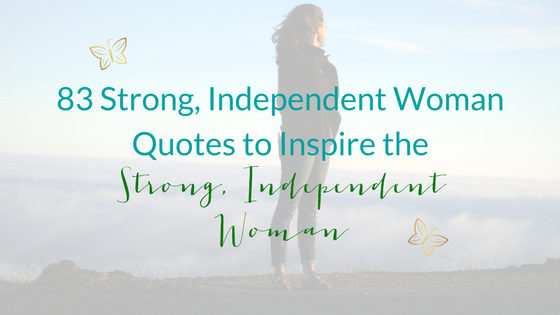 I don't care how strong and independent of a woman you are, sometimes you need a reminder that you are a strong, independent woman. Sometimes you need reassurance. Sometimes you need to know you're not alone and that being a strong, independent woman is worth it.  Even on the hardest days the truth is you wouldn't have it any other way. Being a strong, independent woman means that you know who you are and what you want. You're willing to go after you're own goals and dreams. You don't need handouts. It means that you are more than able to handle your business. It does not mean you have to be or do it alone. Here are 82 quotes about being a strong, independent woman.
1. "I like being a strong, independent woman, and to be honest, I was never afraid to be on my own." – Dido Armstrong
2. "I was raised to be an independent woman, not the victim of anything." – Kamala Harris
3. "It's important to be driven and have goals. You want an independent woman who knows what she wants and isn't afraid to go after it. It's attractive to me when a woman is doing what she loves. It makes me want to know more." – Apolo Ohno
4. "I wanted to be an independent woman, a woman who could pay for her bills, a woman who could run her own life – and I became that woman." – Diane von Furstenberg
5. "Be sure of yourself, don't let anyone bully you, be a strong and independent woman or boy." – Nicole Polizzi
6. "I'm a strong, independent woman." – Cressida Bonas
7. "I love Rihanna. She represents that strong, independent woman that you cannot keep down." – Tamron Hall
8. "Sometimes in the black culture, being raised as an independent woman is misconstrued as someone who doesn't need a man. I think that's wrong. I think we all need someone." – Boris Kodjoe
9. "I like to go out there looking like a strong woman, because I am strong. But I am also a woman who goes through all kinds of problems and highs and lows."- Katy Perry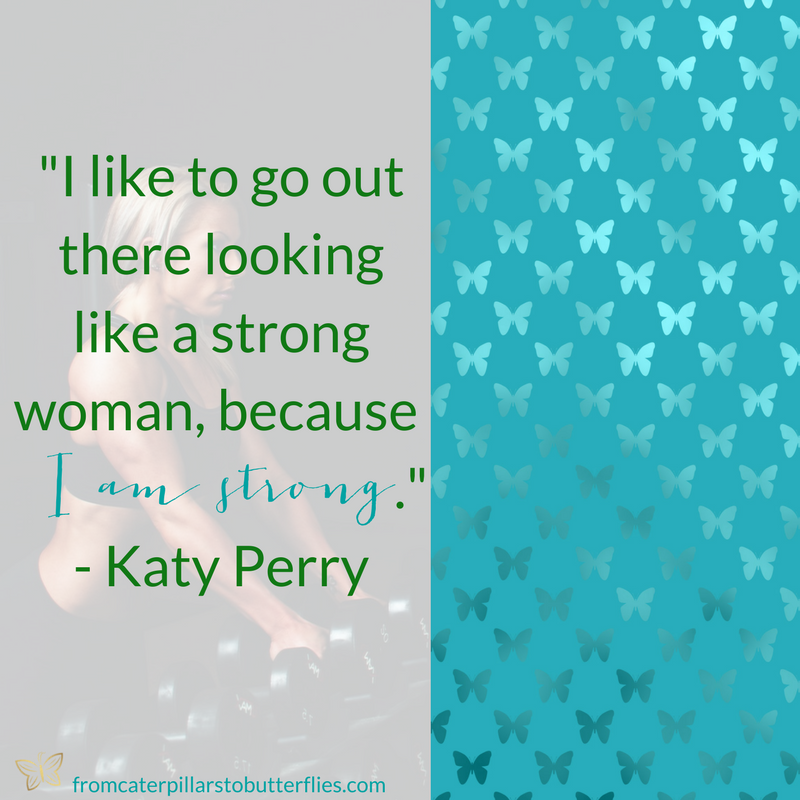 10. "A strong woman is a woman determined to do something others are determined not be done."- Marge Piercy
11. "Rule number one in negotiating anything with Missy is never try and run me over. Never push me, because I am a very strong woman. I'm nice, but I'm very strong. When it gets down gritty, I can get grittier. Never, ever underestimate me." – Missy Elliott
12. "You know, there's nothing damnable about being a strong woman. The world needs strong women. There are a lot of strong women you do not see who are guiding, helping, mothering strong men. They want to remain unseen. It's kind of nice to be able to play a strong woman who is seen." – Ginger Rogers
13. "Being a strong woman is very important to me. But doing it all on my own is not." – Reba McEntire
14. "Let's be clear, I'm a strong woman." – Bethenny Frankel
[bctt tweet=""Let's be clear, I'm a strong woman." – Bethenny Frankel" username="charlene_dior"]
15. "Being the ideal of a strong woman means utilizing all the things that God gives you. People are always saying to me, 'You're a strong female, so why are you wearing a bikini on the cover of that magazine?' Being a strong woman is misconstrued to be something evil and ugly." – Kelis
16. "I feel bad for all the little girls reading fairy tales about princes who come and save them. They should learn that they can be strong, independent women who don't need a man to affirm their self-worth…" – unknown
17. "A woman is like a tea bag – you can't tell how strong she is until you put her in hot water." – Eleanor Roosevelt
18. "If you can't handle her fire, let someone else enjoy the flames." – Unknown
19. "A strong woman builds her own world. She is one who is wise enough to know that it will attract the man she will gladly share it with." – Ellen J. Barrier
20. "I believe in strong women. I believe in the woman who is able to stand up for herself. I believe in the woman who doesn't need to hide behind her husband's back. I believe that if you have problems, as a woman you deal with them, you don't play victim, you don't make yourself look pitiful, you don't point fingers. You stand and you deal. You face the world with a head held high and you carry the universe in your heart." – C. JoyBell C.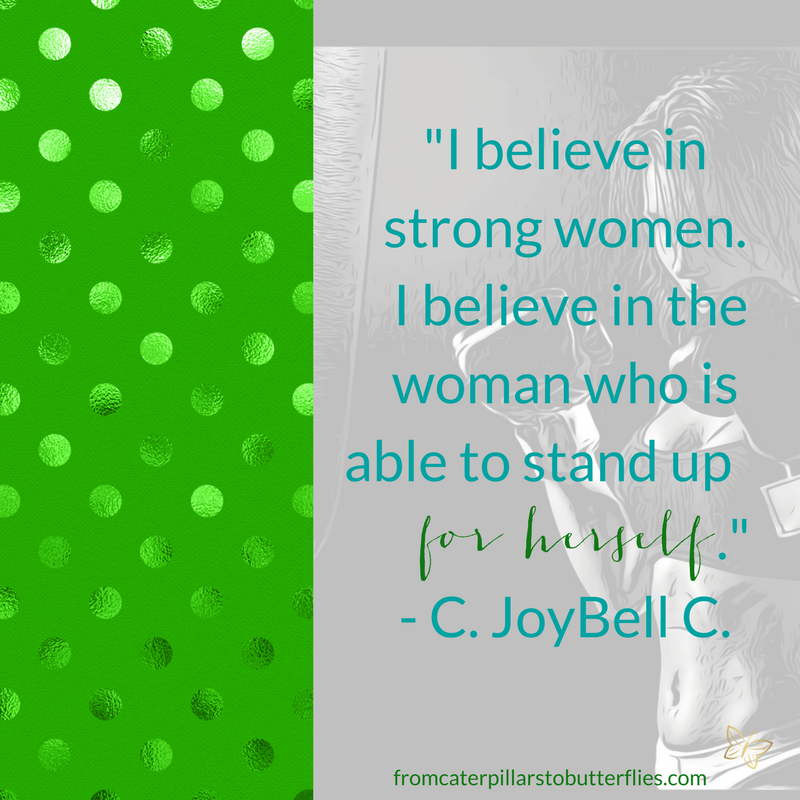 21. "I know God will not give me anything I can't handle. I just wish that He didn't trust me so much."- Mother Teresa
22. "A strong woman understands that the gifts such as logic, decisiveness, and strength are just as feminine as intuition and emotional connection. She values and uses all of her gifts."- Nancy Rathburn
23. "A woman is the full circle. Within her is the power to create, nurture and transform."- Diane Mariechild
24. "Women are never stronger than when they arm themselves with their weaknesses." -Madame Marie du Deffand
25. "A woman with a voice is by definition a strong woman. But the search to find that voice can be remarkably difficult."- Melinda Gates
26. "The thing women have yet to learn is nobody gives you power. You just take it." – Roseanne Barr
27. "It is past time for women to take their rightful place, side by side with men, in the rooms where the fates of peoples, where their children's and grandchildren's fates, are decided." – Hillary Clinton
28. "The strength of women comes from the fact that psychology cannot explain us. Men can be analyzed, women merely adored." – Oscar Wilde
29. "I do not wish [women] to have power over men; but over themselves." – Mary Wollstonecraft
30. "I don't think of myself as a poor deprived ghetto girl who made good. I think of myself as somebody who from an early age knew I was responsible for myself, and I had to make good." – Oprah Winfrey
31. "There is no occasion for women to consider themselves subordinate or inferior to man." -Mahatma Gandhi
32. "Even the most powerful woman needs a place to unwind." – Barbara Taylor Bradford
33. "The best protection any woman can have… is courage." – Elizabeth Cady Stanton
[bctt tweet=""The best protection any woman can have… is courage." – Elizabeth Cady Stanton" username=""]
34. "The question isn't who is going to let me; it's who is going to stop me." – Ayn Rand
35. "I have learned that a woman can be a fighter, a freedom fighter, a political activist, and that she can fall in love and be loved. She can be married, have children, be a mother. Revolution must mean life also; every aspect of life." – Leila Khaled
36. "A woman is a warrior too. But she is meant to be a warrior in a uniquely feminine way. Sometime before the sorrows of life did their best to kill it in us, most young women wanted to be a part of something grand, something important." – Stasi Eldredge
37. "If photographers are responsible for creating or reflecting an image of women in society, then I must say, there is only one way for the future, and this is to define women as strong and independent. This should be the responsibility of photographers today: to free women, and finally everyone, from the terror of youth and perfection." – Peter Lindbergh
38. "I think women are foolish to pretend they are equal to men, they are far superior and always have been." – William Golding
39. "You are more powerful than you know; you are beautiful just as you are." – Melissa Etheridge
[bctt tweet="I am more powerful than I sometimes realize." username="charlene_dior"]
40. "Strong women wear their pain like stilettos. No matter how much it hurts, all you see is the beauty of it." – Harriet Morgan
41. "We need women who are so strong they can be gentle, so educated they can be humble, so fierce they can be compassionate, so passionate they can be rational, and so disciplined they can be free." – Kavita Ramdas
42. "I figure if a girl wants to be a legend, she should go ahead and be one." – Calamity Jane
43. "It's not your job to like me – it's mine." – Byron Katie
44. "If women ran the world we wouldn't have wars, just intense negotiations every 28 days." – Robin Williams
45. "I believe that it is as much a right and duty for women to do something with their lives as for men and we are not going to be satisfied with such frivolous parts as you give us." – Louisa May Alcott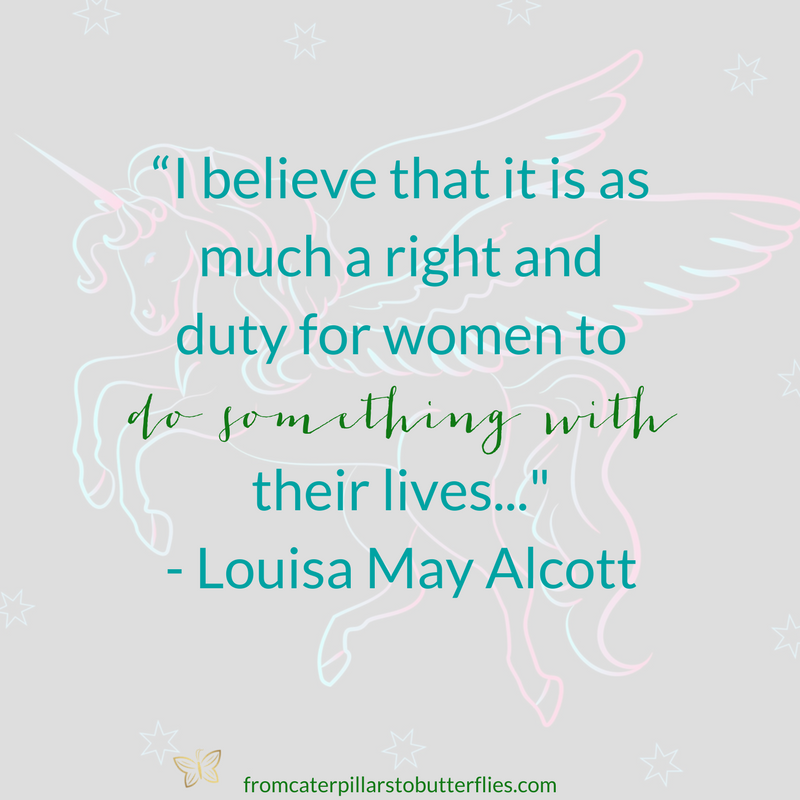 46. "A strong women is someone who is able to smile this morning like she wasn't crying last night." – Harriet Morgan
47. "You educate a man; you educate a man. You educate a woman; you educate a generation." – Brigham Young
48. "If you want something said, ask a man; if you want something done, ask a woman." – Margaret Thatcher
49. "The woman who follows the crowd will usually go no further than the crowd. The woman who walks alone is likely to find herself in places no one has ever been before." – Albert Einstein
50. "We all look up to these strong women who we see in magazines and on TV, but it's even more empowering to realize that change comes at the smallest level. It starts with us. It starts with me and my best friend, who I'm out on a walk with today, hearing about the amazing things she's doing for her kid's school. It can be everyday heroes and everyday women who work 9:00 to 5:00 and have kids and still balance a healthy social life." – Rachel Platten
51. "We need to reshape our own perception of how we view ourselves. We have to step up as women and take the lead." – Beyoncé Knowles
52. "I am thankful for all the hard times I've been through and all the tears I've cried because that has put me as closer to God and made me the strong woman I am today!" – Angela Merkel
53. "I might bend, but I will NEVER break because it's in my nature as a strong woman." – Angela Merkel
54. "Strong Women never put their safety or their self-esteem aside to please someone else or to keep a man. If someone acts inappropriately or abusively in any way (including becoming emotionally abusive), Strong Women stand up for themselves and make it abundantly clear that they will not tolerate the abuse. If this doesn't work, they walk away." – Beverly Engel
55. "Call me a slag. If it means being a strong woman, I'll gladly be that." – Christina Aguilera
56. "If strength is measured by intelligence, honesty and depth of character, then yes, strong women are hot as hell." – Paget Brewster
57. "As a strong woman, there are things I would never put up with." – Sophia Bush
[bctt tweet="Strong, independent woman don't put up with everything." username="charlene_dior"]
58. "A strong woman who recklessly throws away her strength, she is worse than a weak woman who has never had any strength to throw away." – Thomas Hardy
59. "If the first woman God ever made was strong enough to turn the world upside down all alone, these women together ought to be able to turn it back, and get it right side up again! And now they is asking to do it, the men better let them." – Sojourner Truth
60. "Women need real moments of solitude and self-reflection to balance out how much of ourselves we give away." – Barbara De Angelis
61. "I will not be "famous," "great." I will go on adventuring, changing, opening my mind and my eyes, refusing to be stamped and stereotyped. The thing is to free one's self: to let it find its dimensions, not be impeded." – Virginia Woolf
62. "I think men are afraid to be with a successful woman, because we are terribly strong, we know what we want and we are not fragile enough." – Shirley Bassey
63. "I've never met a woman who is not strong, but sometimes they don't let it out. Then there's a tragedy, and then all of a sudden that strength comes. My message is let the strength come out before the tragedy." – Diane Von Furstenberg
64. "Be that strong girl that everyone knew would make it through the worst, be that fearless girl, the one who would dare to do anything, be that independent girl who didn't need a man; be that girl who never backed down." – Taylor Swift
65. "There is a growing strength in women, but it is in the forehead, not in the forearm." – Beverly Sills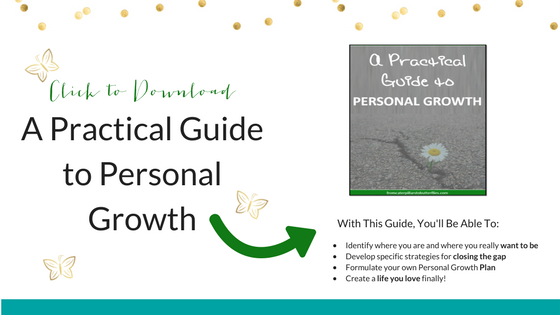 66. "Sometimes, I feel that if you're a strong, independent woman it scares people away, but actually it does the opposite." – Gemma Arterton
67. "I hope the strong women out there aren't quiet and they don't go away, because when people attack you for speaking, the best way to drive them nuts is to smile and carry on speaking, louder, more wisely, more intensely, more articulately than ever." – Neil Gaiman
68. "This moment right here, me standing up here all brown with my boobs and my Thursday night of network television full of women of color, competitive women, strong women, women who own their bodies and whose lives revolve around their work instead of their men, women who are big dogs, that could only be happening right now." – Shonda Rhimes
69. "I wish I'd known from the beginning that I was born a strong woman. What a difference it would have made! I wish I'd known that I was born a courageous woman; I've spent so much of my life cowering. How many conversations would I not only have started but finished if I had known I possessed a warrior's heart? I wish I'd known that I'd be born to take on the world; I wouldn't have run from it for so long, but run to it with open arms." -Sarah Ban Breathnach
70. "Strong women are absolutely unpredictable." – Anne Rice
71. "I feel it's so important to have strong women around you." – Lykke Li
72. "I am a strong woman with or without this other person, with or without this job, and with or without these tight pants." – Queen Latifah
73. "I want my daughter to see a strong woman who goes after what she wants." – Giada De Laurentiis
74. "A really strong woman accepts the war she went through and is ennobled by her scars." – Carly Simon
75. "Women have always been the strong ones of the world." – Coco Chanel
76. "It's difficult to exist as a woman, especially I think as a powerful woman. You want to stand strong and you want to be considered and equal." – Misty Copeland
77. "The emerging woman … will be strong-minded, strong-hearted, strong-souled, and strong-bodied…strength and beauty must go together." – Louisa May Alcott
78. "I can't think of any better representation of beauty than someone who is unafraid to be herself." – Emma Stone
79. "Some women choose to follow men, and some women choose to follow their dreams." – Lady Gaga
[bctt tweet="Strong, independent women follow their dreams." username=""]
80. "Independent women must expect more of themselves, since neither men nor other more conventionally domesticated women will hope for anything, or expect any result other than utter failure." – A S Byatt
81. "Ladies, you have to be strong and independent, and remember, don't get mad, get everything." – Ivana Trump
82. "[You] have what it takes to be a victorious, independent, fearless woman." – Tyra Banks
83. "She's the ultimate heroine, strong-willed and independent, intelligent, loyal, but at the same time, she's not flawless, she's not above mistakes, or falling in love." – Tammara Webber
Pin it for later or to share the love!