Black Women Podcast Newcomers To Listen To In 2017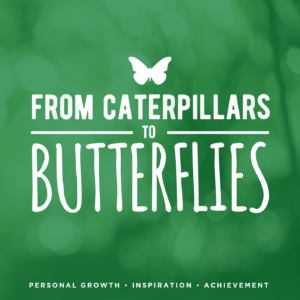 From Caterpillars to Butterflies Personal Growth Podcast | Charlene Dior
This is my baby! Personal growth is my passion. I say it all the time but I truly believe that the purpose of life is to grow – physically, mentally, spiritually, financially, and emotionally. We are not meant to stay the same. Yet, I think most people avoid growth like the plague. We're afraid to look inwardly. We're afraid to see the truth about ourselves. We're afraid to accept 100% responsibility for our own lives – good, bad or indifferent.
Life is special when we're committed to growing. It becomes this limitless adventure where we get to leave our mark in whatever way we choose. We get to reach our highest potential and live without regrets. Growth is magical. This podcast celebrates that magic. It is all things personal growth. "This is where you go to grow and transform your life!"
I don't necessarily talk about being a black woman on the show, but I do believe, from personal experience, there is room for black women to increase our commitment to our own personal growth. #blackgirlmagic #blackgirlsrock
Find the podcast right here on fromcaterpillarstobutterflies.com. You can also find the show on iTunes, Soundcloud, and Stitcher. For more, follow me on social media, on Facebook, Instagram, and Twitter.
The Rush Hour Mentor | Monica Clark
Monica Clark is the Rush Hour Mentor. She's on a mission to help others develop professionally and personally. Her show is a mix of interviews and solo episodes where Monica deep dives into her own expertise. Interview podcast are great, but I also love the solo episode format. Sometimes with interviews listeners don't really get a understanding of who the host is and what she knows. This mixed format podcast gives you the best of both worlds. Again, Monica's primary focus is on career development and coaching, but you will learn about a diverse range of topics with The Rush Hour Mentor podcast such as travel, self-care, and job hunting.
I previously featured Monica as a black woman coach to help you transform your life, spirituality, career, and more.
You can find The Rush Hour Mentor here: https://rushhourmentor.com/. Follow the show on Facebook, Twitter, and Instagram.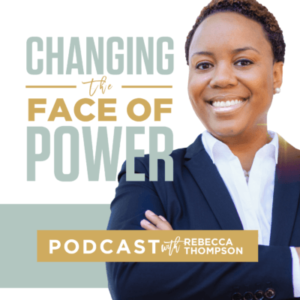 Changing the Face of Power | Rebecca Thompson
Changing the Face of Power is exactly what the title suggests. It is a podcast dedicated to helping black women run for public office. Host Rebecca Thompson interviews black women politicians. It is a platform not only for our voices to be heard, but also for other black women thinking about running for office to be inspired and supported on their journey.
As a former candidate herself, Rebecca is committed to teaching other black women what she learned the hard way. She lost her election by just six votes and she doesn't want that to happen to anyone else. She wants black women candidates to be prepared, knowledgeable and confident. Rebecca is taking her show on the road (or should I say airplane) as she spends a year working abroad in twelve different countries. I can't wait to hear from her international guests!
Similar to Monica, Rebecca was also featured as a black woman coach that can help you transform your life, spirituality, career, and more.
You can find the show on the website Changing the Face of Power Podcast. Also follow Rebecca and the show on Twitter or Facebook.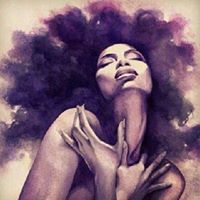 The Benevolent Builder | Charline Melon
A fellow Charlene! (Pronounced the same, spelled differently. I must say I'm partial to the two e's
) The Benevolent Builder podcast is dedicated to entrepreneurs. This show was created to provide a platform for black women entrepreneurs to tell their story. Charline is just getting started so keep your ears open for more from her. Her inaugural episode features Ms. Tamika Leray, a poet and artist. Tamika discusses spiritual health and wellness during the holiday season.
Listen to The Benevolent Builder on Soundcloud. You can also find the show on Facebook.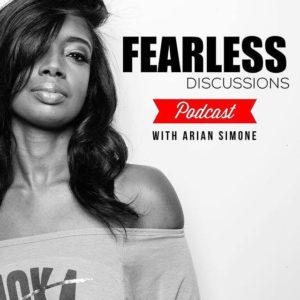 Fearless Discussions | Arian Simone
Fearless Discussions was recommended to me by Charline  (see above). Arian's podcast is pretty new. Her focus is on having transparent conversations about real issues that affect our lives.
I like her show because her mission is very similar to the From Caterpillars to Butterflies podcast mission. There's a slightly different take on it but ultimately she's advocating for vulnerability, honesty, and openness.  We have to stop avoiding the truth and and start having difficult conversations so we can grow and transform.
Arian encourages her audience to be their best version of themselves and to walk in their God-given purpose.
You can find the show on iTunes. To learn more about Arian Simone visit her website ariansimone.com.
Check out the shows above and let me know what you think. If any of the shows resonates with you please subscribe, review, rate and share. I'm sure I can speak for all the black women podcasters featured here when I say we would love and appreciate your support.
What new podcasts hosted by black women or people of color in general have you come across lately?