A Prayer to be My True Self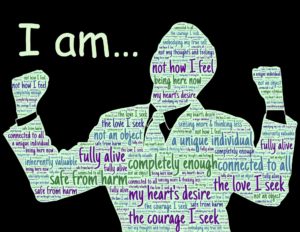 Dear Heavenly Father,
I come you to this evening to pray for your guidance as I discover more about who I am and trust in who You are molding me to be. I pray to be able to see me the way that You see me. Your word says that I am fearfully and wonderfully made. Your word says that everything created by You is good and that nothing is to be rejected. Help me to be 100% of who You made me to be. I am made in Your image. Help my eyes to see, Lord. Give me the courage to walk in the world as my true self. Help me to be honest, truthful, real, and authentic. Kill the spirit of comparison in me. Direct me away from trying to be like anyone else. Forgive me, God for comparing myself and mimicking after anyone else.  I know You have specific gifts and a specific purpose just for me. Lord, show me my gifts. Reveal to me my purpose. Make it plain, God, so I can write it on the tablets and run with it.
Lord, as I've embarked on a journey to help others discover who they really are please order my steps. Help me to teach others how to have confident assurance of who they are and the gifts they possess. Let me be Your vessel to lead Your people to more fulfilling and purposeful lives. Help them heal where they need to heal and to grow where they need to grow. As people discover who they are, I pray that it leads them to You. I pray that they'd be transformed by the renewing of their minds.
In Jesus name, these things I pray.
Amen.