My Experience Visiting Lagos, Nigeria
I recently visited Lagos, Nigeria. Two trips to Africa in one year! Crazy! Here's some of the things I did in case you're thinking of your own Lagos getaway. But first some things to know:
The rainy season is from April until October. It pretty much rained most of the time I was there. There's a lot of dirt roads so that made things muddy. Despite the rain the weather was good most of time. There was one day I think we pretty much stayed in due to the rain. I was surprised at how cool the nights are.
Rainy season equals crazy mosquito bites. I didn't purchase malaria pills before I left the states. They're expensive and I was barely bite when I visited Ghana (in February). So I decided to wing it. Until two nights in when I woke up with half a dozen mosquito bites. I quickly went to the pharmacy to purchase malaria pills. I actually saved money by waiting to buy in Lagos vs. the US. Not saying you should, but that was a plus to being dumb and not getting the pills before I left.
Electricity is not constant in Nigeria. Depending on the part of Lagos we were in electricity could be on for four hours, then off, then on some hours later. Or it could be off for an entire day. Everyone has generators, but it's interesting to be relaxing, watching TV when all the sudden the power goes out.
I happened to visit during Ramadan. Lagos is about half Muslim and half Christian. As a result, places were less crowded (so I'm told) and some places were closed. I went to a party one night and about half the attendees didn't touch their drinks or meals before 7. I often felt the need to hold off eating when around Muslims as well. (When in Rome do as the Romans). I wouldn't necessarily recommend traveling here during Ramadan (unless of course you're Muslim).
Olumo Rock
Olumo Rock is not actually in Lagos State. It's in Abeokuta, Ogun, an hour or so bus ride from Lagos. This rock was a hiding place to the egba people during an inter-tribal war. The height of the rock is over 400 feet above sea level. The view from the top is breathtaking.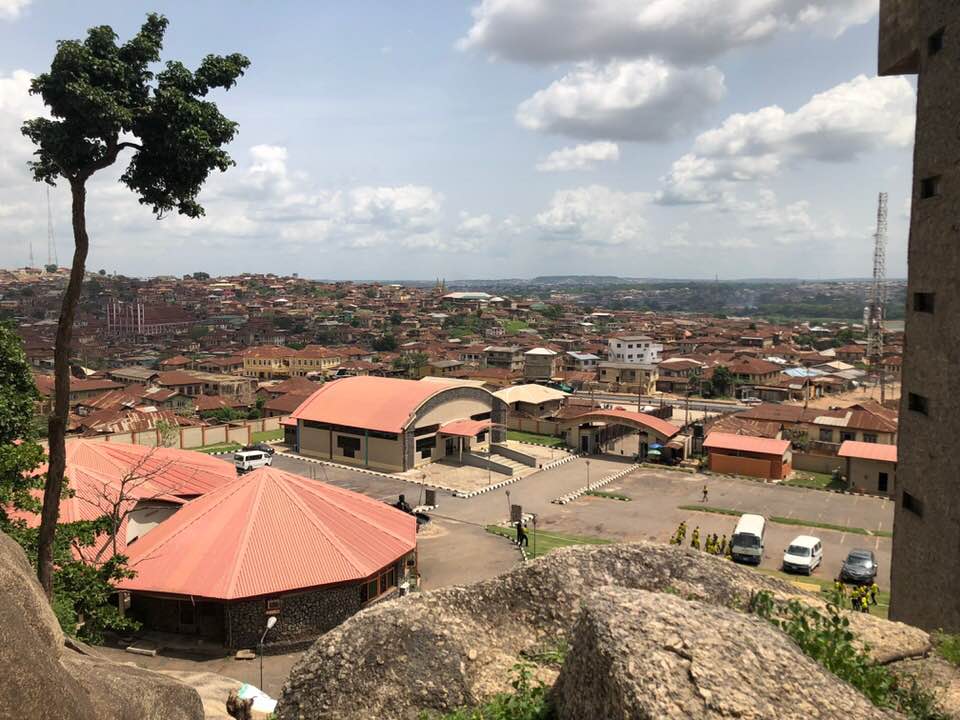 Entry into the "rock" is 1,000 naira. You have a choice of taking the elevator or the stairs. The elevator is an extra 1,000 naira. In my opinion, it's better to take the stairs. It's cheaper and I think you get to experience more of the rock. It will leave you tired though. At least it left me tired.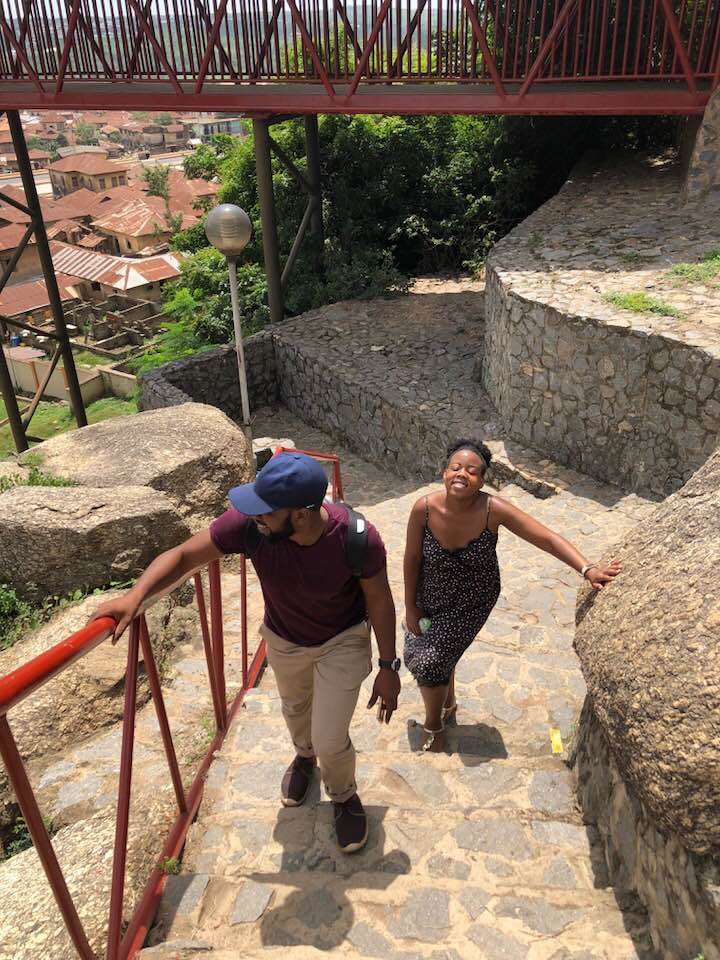 Lekki Conservation Centre and Canopy Walk
There's really not much to see at the conservation center. There's tons of monkeys, but that's about it. I kinda, sorta saw a baby crocodile but not really.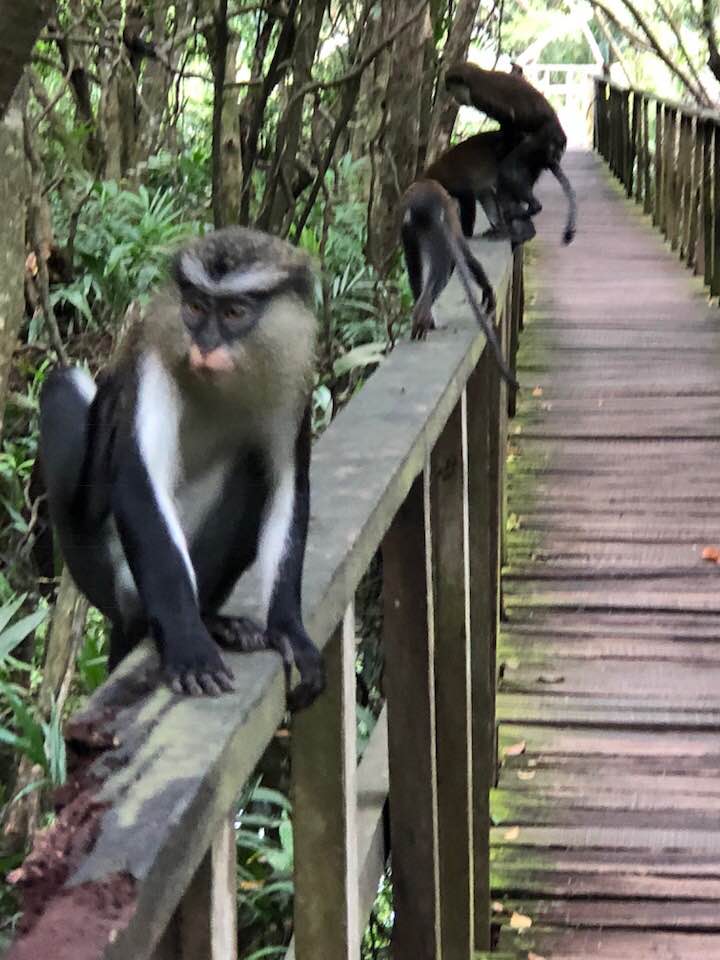 The canopy walk was super fun. You can visit the conservation center without doing the canopy walk, but I would highly recommend the walk. Unless of course you're afraid of heights. I want to say the rate without the walk was 1,000 naira and with the canopy walk it was 2,000 naira. The highest point is about 74 feet above ground. I'm not sure how long the walk is but I do know that it is the longest canopy walk in all of Africa!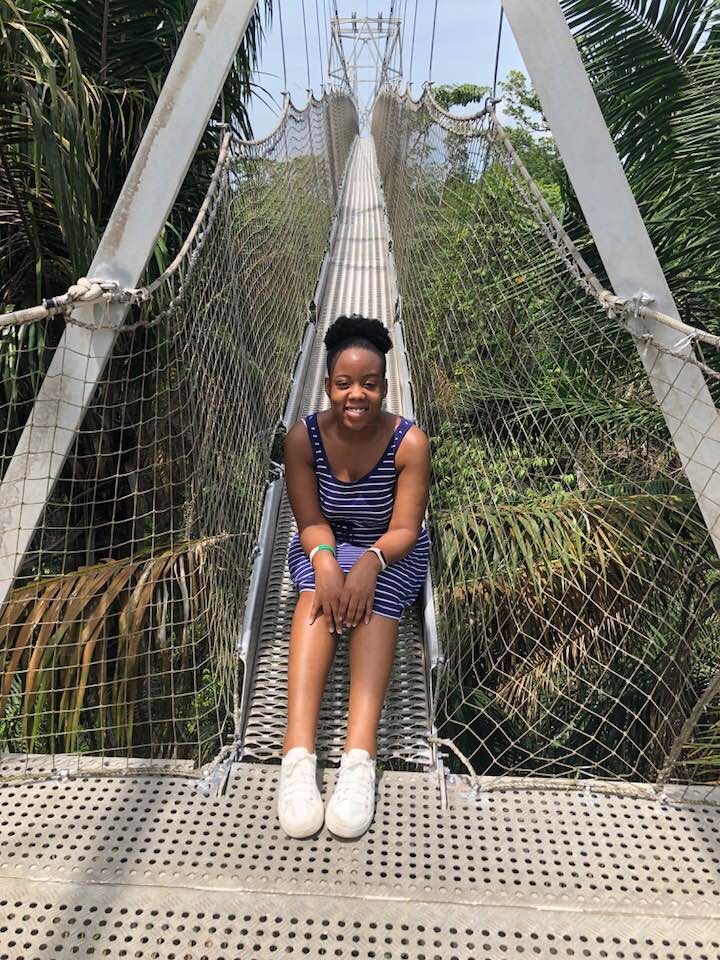 There is also a tree house you can climb!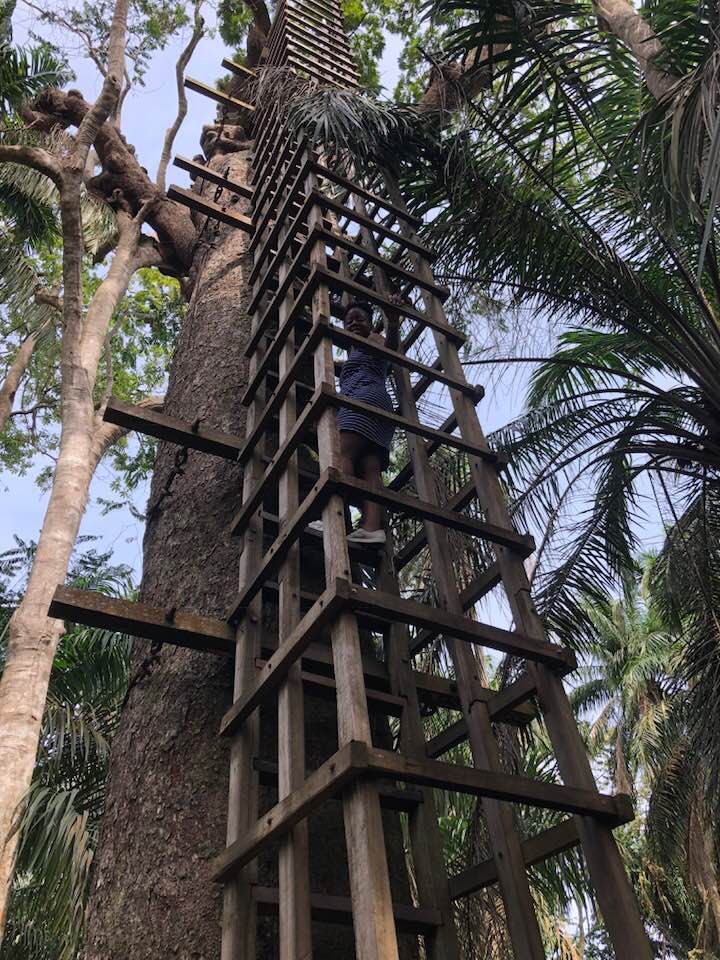 Nike Art Gallery
I'm really not a huge art fan. The Nike Art Gallery didn't change that opinion either. However, it is a popular place to visit. If you're into art you definitely want to put this on your list of places to visit. It looks as though it is pronounced like the tennis shoe, Nike, but it's more like Nicky.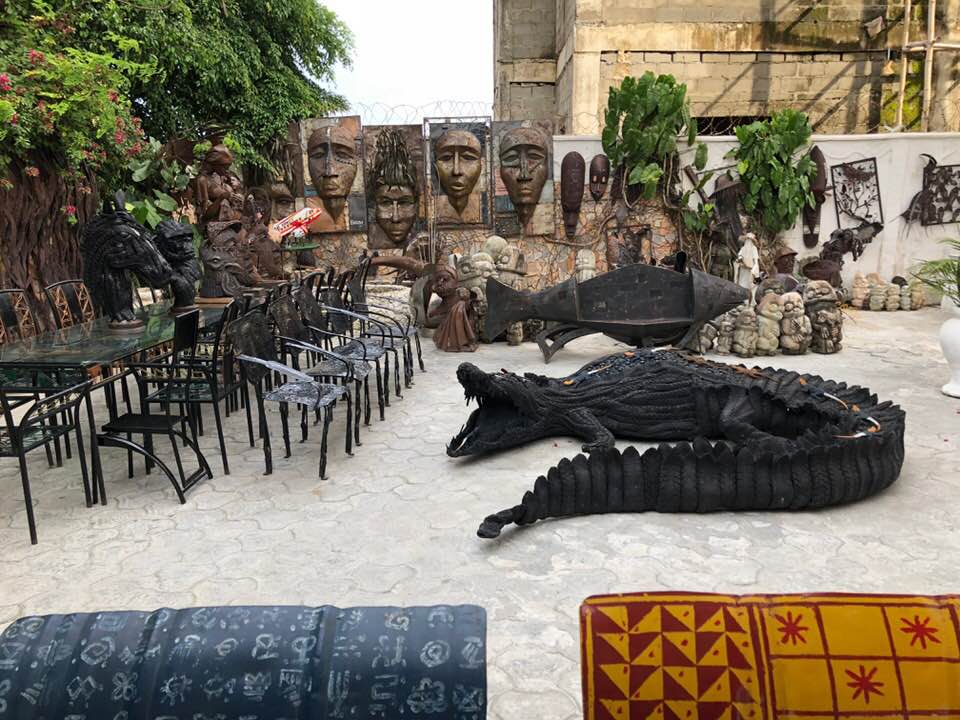 Fela Kuti Museum
I'm not a huge Fela fan either. I actually had no idea who he was until about five months ago. Visiting the museum, which used to be his home, was interesting. I learned a bit more about him and I'm actually interested in learning more about Fela. He had a unique gift that he honored and crafted. The tour guide said he could be making love to one of his 27 wives, get an inspiration or idea for a song, and get up in the middle of his rendezvous to write or create whatever he was inspired to create.
That's commitment. It's the kind of commitment and drive you need to leave your mark on the world. Fela definitely left his mark on this world.
And, yes, 27 wives. Yes, he had relations with all of them. They had a schedule. I asked.
Fela's bedroom is still preserved in the house. It's just the way he left it. All his clothes still hanging up and the original bed and pillows resting on the floor. I love seeing people's original living spaces. It's so interesting to me.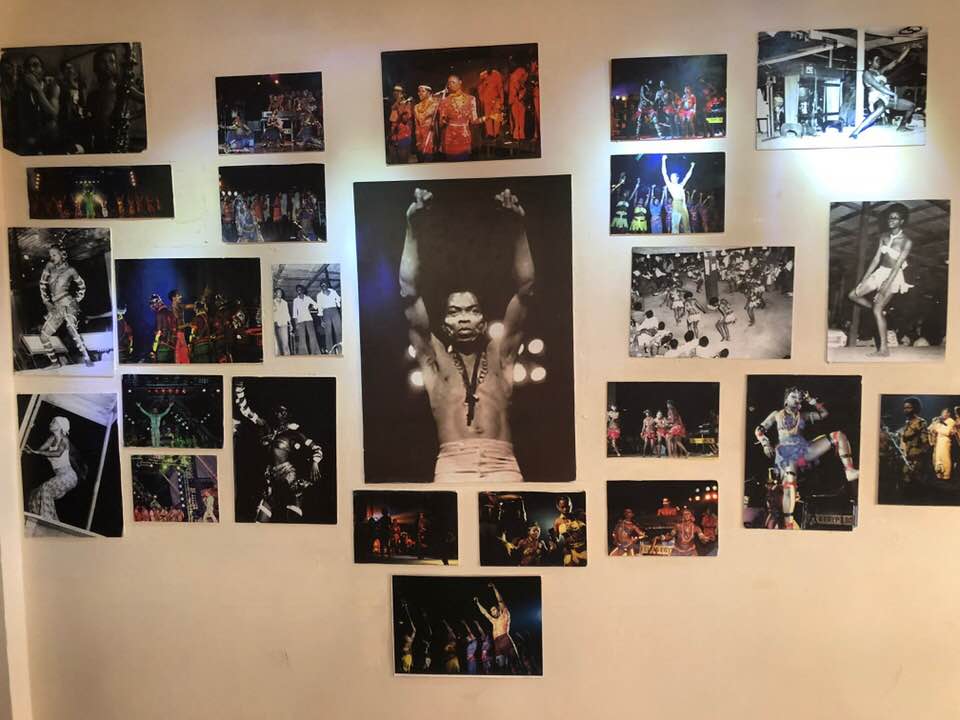 Freedom Park
We visited Freedom Park on Children's Day so there were different rapping, dancing, singing competitions among the kids. It was fun to watch. You can also grab dinner and drinks while hanging out at the park. I believe there's usually some type of live entertainment. Note: it's a park, but it's not free. There's an entrance fee. We paid about 200 naira each, but the rate could go up to 500 naira depending on the event hosted that evening.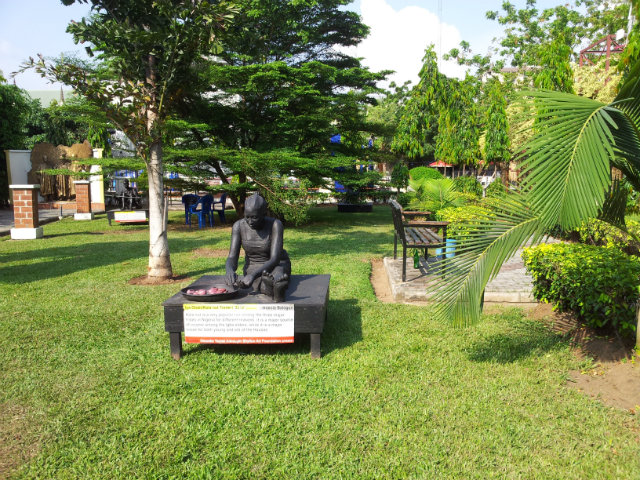 Nigerian Movies
I think this is probably the first time I've gone to the movies outside of the country. We hit up the movies twice. Once to see Gabrielle Union's recent film Breaking In and another to watch a Nigerian movie. The interesting thing is that a drink (or a drink and popcorn depending on the theater and day of week) comes with your movie ticket. I believe the price was around 2,500 naira.
The funny thing is that we were the only two people in the theater for the Nigerian movie. It started about twenty minutes late, because no one bothered to set up the movie. That is until we walked in. I've seen Nigerian movies before. At my first job out of college my director was Nigerian and he gave me a few movies. They weren't bad. The movie I watched at the theater, however, wasn't that great. In fact, we left early. That is another first of mine – leaving a movie before it ends.
Shop
This goes without saying. I love African clothes. They are so bright and bold. I love how all the women are matched from head to toe. The skirt matches the shirt which matches the headwrap. I'm amazed at how they keep all the pieces together. If it was me I would be like, "I'm pretty sure I have a headwrap with this print, but where is it?!"
I didn't get too crazy with the shopping since I was just in Ghana in February.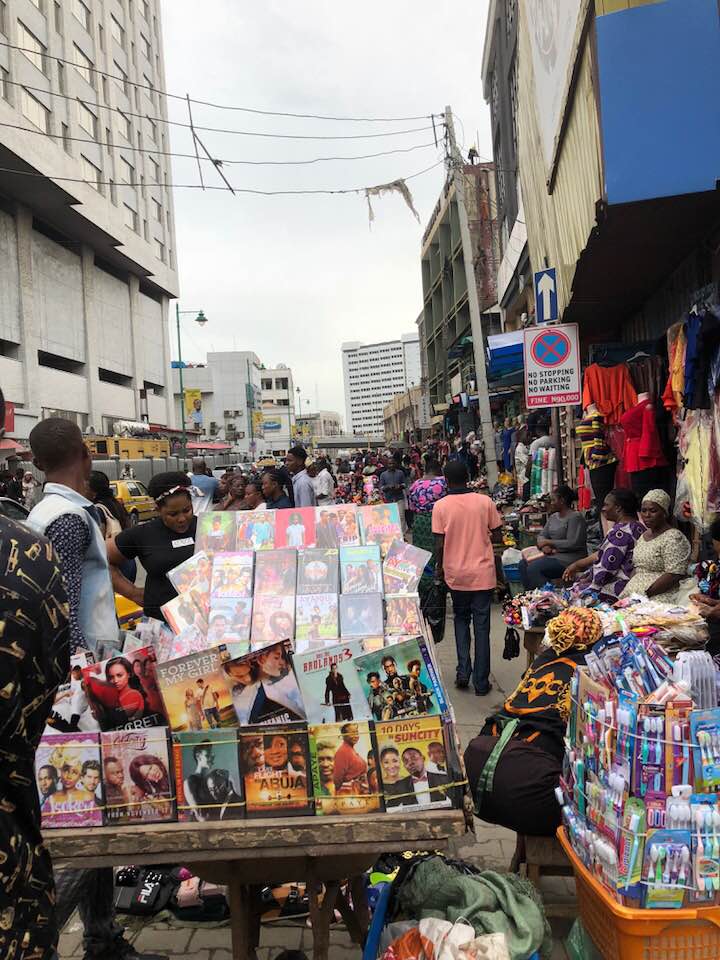 Eat
I ate a lot of swallow foods. Well, I ate swallow foods three times and the last time I used a fork. Swallow foods are foods you eat with your hands. Usually it's served with greens of some type and a ball of dough. I had semolina, fu fu, and pounded yam. There's also eba and amala. You pick a piece of the dough with your fingers and shape into a ball. Then you put your thumb in the middle to make a bit of a spoon out of the dough. Then use the dough spoon to scoop up the veggies.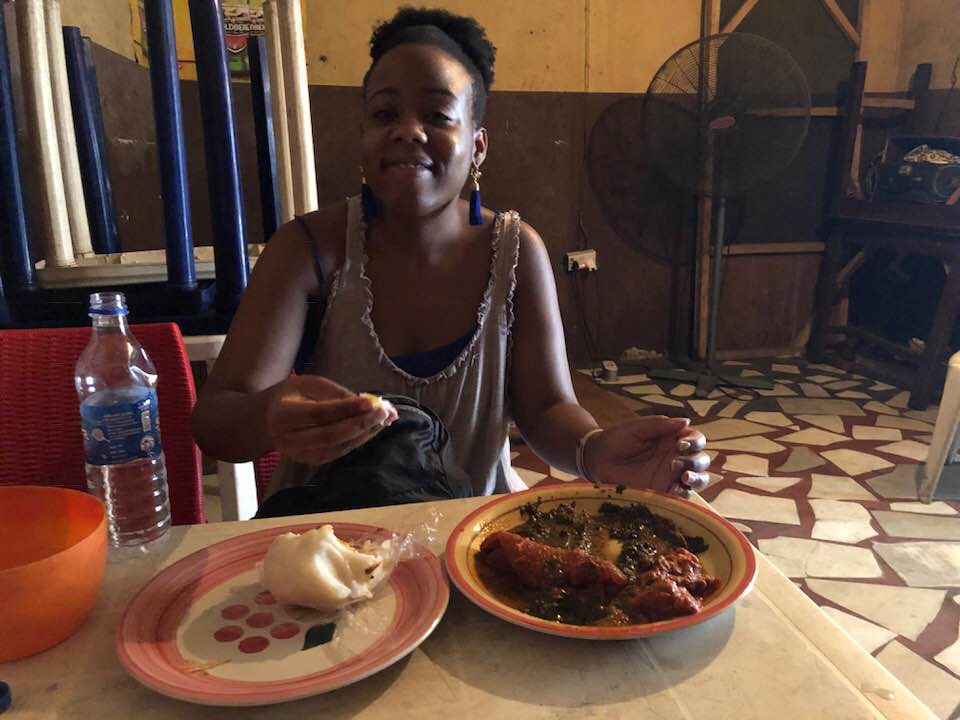 I have to admit, at some point I was tired of eating swallow foods. Bring on the jollof rice and plantains, please! (That's fried rice in the picture below).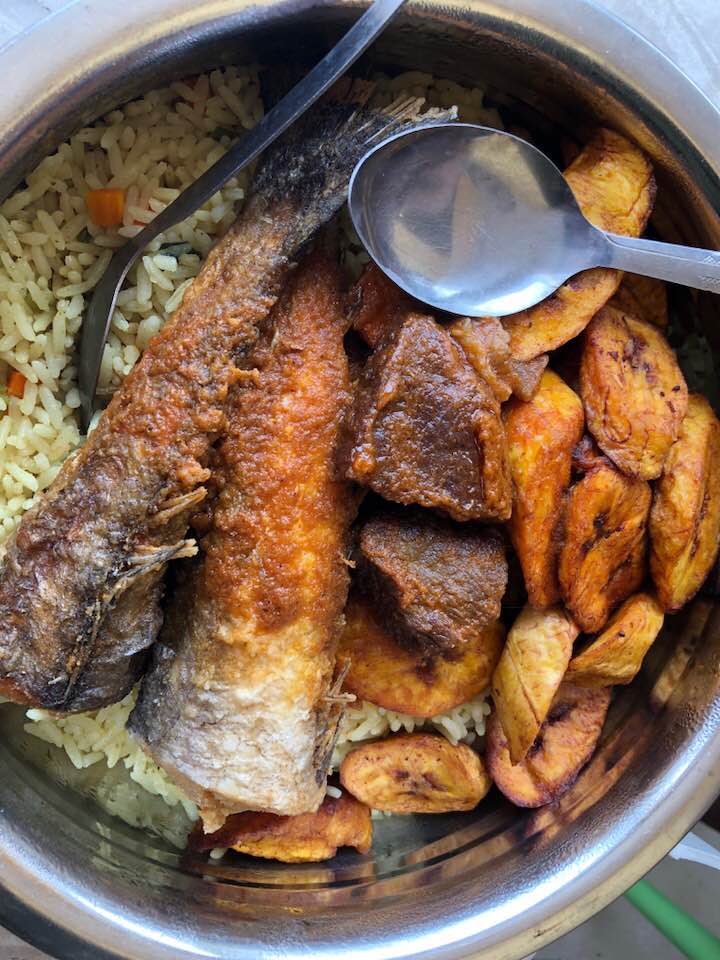 I had to try the pepper soup. It's one of the most popular dishes. Let me tell you! It was so hot my nose started running. Everyone I told this to laughed at me. I don't generally eat spicy food and this pepper soup was SP-I-CY!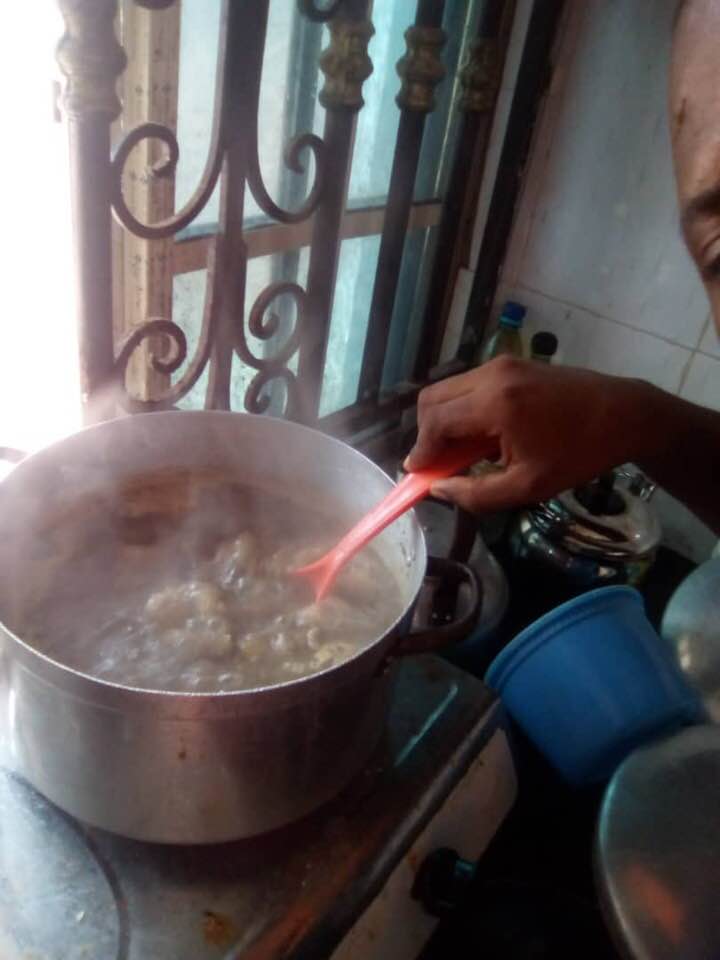 All in all, Lagos was fun. It's not your traditional tourist-type destination, but if you love traveling, experiencing new cultures and trying new food I think you'll enjoy Lagos, Nigeria. I know I did!