The Life Changing Magic of Having A Vision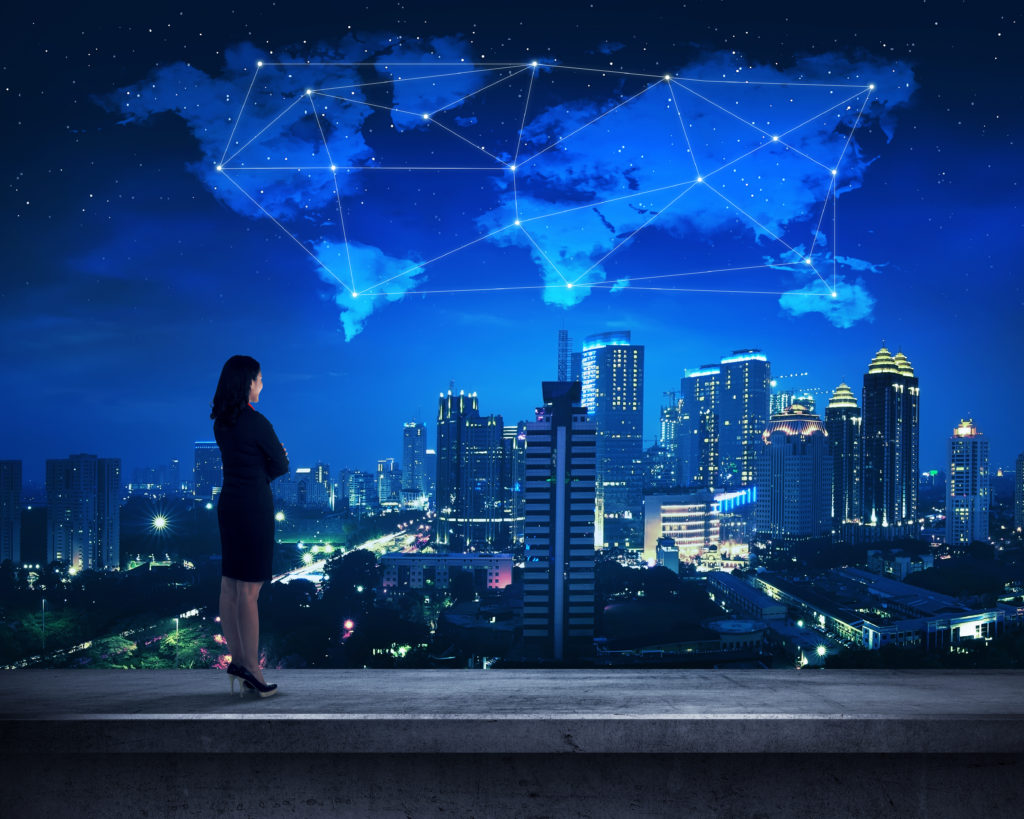 A leaky roof sent me searching for roofers. I was headed to Haiti two days later so I felt pressed to make a fast decision. I hired John, the first roofer I spoke to. He would come out the same day and guaranteed I wouldn't have an issue with the roof for 15 years – backed by a warranty. His 15 year warranty didn't last 15 days. Every time it rained the roof leaked. The first time I called him he came out to repair the roof. After that he started making excuses. He was hit by a drunk driver. He was having back surgery. Anything and everything.
Needless to say, I caught on to his game and cut my losses. I hired another roofer. I promptly requested a refund for the $2,800 I had paid to John. His work supposedly came with a 100% satisfaction or money back guarantee. John refused to refund my money.
Beyond the loss of the $2,800 I felt bad for John. All he would ever be is an amateur roofer struggling to get by.
Feeling bad for John was short lived. I soon thought, "Well, he doesn't care if that's all he'll ever be. Why should I? That's all he wants to be."
But then I thought how sad that he had no vision for his life. Nor his business. Nor his future.
John was obviously in over his head. He could have acknowledged that and honored his money back guarantee. He could have solicited feedback from a more skilled roofer. There's probably a dozen things he could have done to resolve the situation in the best interest of both of us. He could have potentially left the door open for future business or referrals. Yet his vision was shortsighted. For that reason I feel sad for him.
"Where there is no vision, there is no hope." – George Washington Carver
A big vision will change your life. It will pull you forward and lead you places you never imagined going.  All the people you love and admire have a vision. People who went from humble beginnings to extraordinary success did so because they had a great vision. They had a vision of what could be, of what should be and they moved in that direction.
– Oprah Winfrey had a vision to start her own television network. Look what the vision accomplished. "Oprah Winfrey Network is the first and only network named for, and inspired by, a single iconic leader."
– Beyoncé is full of vision. From the time she was a little girl her vision has pulled her forward. Today Beyoncé is one of the top selling artist in the world. Need I say more about this woman? The interesting thing is that I'm not even a huge Beyoncé fan, musically. Yet, I admire her vision (among other things).
– Steve Jobs had a vision. He started Apple in his parents' garage. Now the company he helped start is a mega success. There's a good chance you're reading this from an Apple product right now!
– Mike and Mandy Reiszner had a vision to change the lives of orphans and to share the news of Jesus. They founded Coreluv in 2011. Coreluv provides fresh water, education, healthcare and more to orphans in Haiti with plans to expand. It all started from a vision (and a prayer).
"If you are working on something exciting that you really care about, you don't have to be pushed. The vision pulls you." – Steve Jobs
Having a vision is powerful. Without it you aren't going anywhere. If you do end up somewhere you probably won't like the place.
What's your vision for your life right now? How far in the future do you see? Do you just see tomorrow or next week? Or is your vision 5, 10, or even 20 years in the future? If I told you you could make your life anything you wanted it to be would you believe me? With a big vision and a solid plan I believe it's possible.
"Create the highest, grandest vision possible for your life, because you become what you believe." – Oprah Winfrey
Without a vision, you'll end up like John. His business was removed from the site I found him on. He doesn't have the skill or knowledge to earn a stable income in his chosen profession. I'd imagine that he's stressed about money this very moment.  Why would anyone want to live like that?
I've always believed that going BIG for what you desire in life is the best way to go. People think having ambition, chasing a vision, and taking risks is the life we should avoid. I disagree. Playing it safe is not only boring but unfulfilling as well.
There is magic in having a vision. There is fulfillment, joy, and satisfaction. Your vision will literally change your life. Your vision will spill over into other people's lives and change those lives as well.
May your vision forever pull you forward. May your vision spill over into the lives of as many people as possible. May your vision change lives.
To learn how to expand your vision check out this Expand Your Vision to Expand Your Life podcast episode:
[smart_track_player url="http://traffic.libsyn.com/fromcaterpillarstobutterflies/FCTB008_Expand_Your_Vision_to_Expand_Your_Life.mp3″ title="Expand Your Vision to Expand Your Life" social="true" social_twitter="true" social_facebook="true" social_gplus="true" social_pinterest="true" ]